Facebook is going to start sinking Facebook pages and users that consistently spreads misinformation across it's platform, the giant will begin to flag pages that are known for spreading misinformation and warning them before following that page.
Facebook as also said that they are doing more than flagging this time, has that alone won't prove to be useful, but the pages will made less visible, and the people who shares the news too, so if you see a false news, don't share it at all, this Facebook isn't only coming for people/sites that post false information, but the people that shares it too.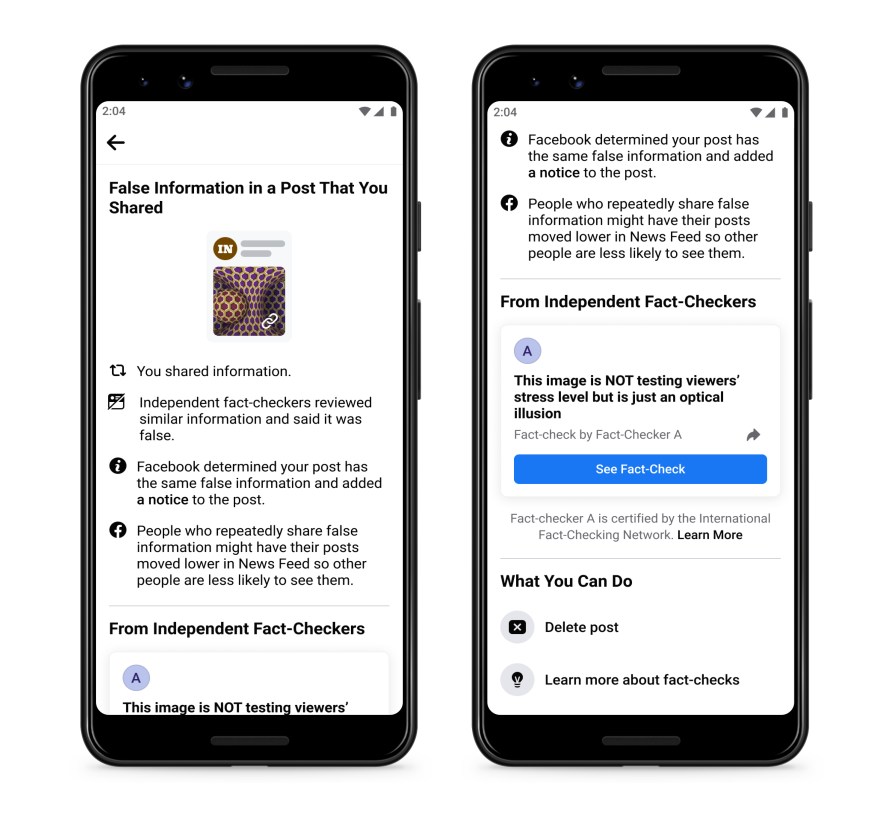 According to a press release from the company "We want to give people more information before they like a Page that has repeatedly shared content that fact-checkers have rated, so you'll see a pop up if you go to like one of these Pages. You can also click to learn more, including that fact-checkers said some posts shared by this Page include false information and a link to more information about our fact-checking program. This will help people make an informed decision about whether they want to follow the Page."
"Starting today, we will reduce the distribution of all posts in News Feed from an individual's Facebook account if they repeatedly share content that has been rated by one of our fact-checking partners." the report reads, " We already reduce a single post's reach in News Feed if it has been debunked."
This a good step in fighting fake news, which is mostly what is plaguing the service as of now, with this improvement, at least Facebook will be able to make sure false news aren't roaming around the platform without any accountability or penalties.
Read the full report here, we also started a YouTube channel, please subscribe, and follow us on twitter too